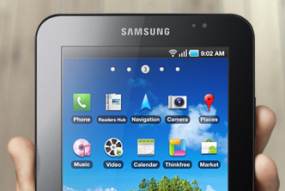 Apple vs Samsung 2011 Apple Gugat Samsung Galaxy Tab & Galaxy S
- Apple menggugat Samsung ke pengadilan. Apple menuding Samsung meniru iPad, iPod dan iPhone dalam jajaran produk tablet Galaxy Tab dan ponsel Galaxy.
Dalam dokumen gugatan di U.S. District Court for the Northern District of California, Apple menilai bahwa Samsung melakukan kopi teknologinya, desain bahkan sampai kemasan produk.
"Ketimbang mengembangkan produk secara independen, Samsung memilih meniru teknologi inovatif Apple, user interface dan kemasan produk yang elegan, dalam pelanggarannya pada hak properti intelektual Apple," demikian pernyataan Apple, dikutip detikINET dari ComputerWorld, Selasa (19/4/2011).
Samsung sendiri adalah vendor besar pertama yang menantang Apple iPad dengan Galaxy Tab. Mereka juga salah satu produsen handset Android terbesar, dengan Galaxy S terjual sampai jutaan unit di seluruh dunia.
Komplain yang diajukan Apple termasuk 10 pelanggaran paten, dua pelanggaran hak cipta dan praktek bisnis yang tidak fair. Apple mengajukan Samsung Electronics, Samsung America dan Samsung Telecommunications America sebagai pihak yang bertanggungjawab.
Produk yang diklaim meniru Apple termasuk ponsel Epic 4G, Captivate, Indulge, Nexus S, Galaxy S dan tablet Galaxy Tab. Pihak Samsung sendiri belum memberikan komentar terkait gugatan ini.